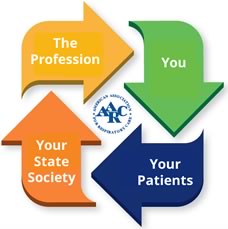 The AARC Board of Directors met for its spring meeting recently in Dallas, TX and moved ahead on several initiatives that will directly advance the profession. Among the actions were approval of a toolkit and briefing paper to help achieve the goals of the 2015 and Beyond project, as well as approval of new CoARC standards for educational programs.
More details are available on the AARC website: http://www.aarc.org/board-delivers-on-several-forward-facing-projects/
The AARC also has released a new flyer for recruiting new members. The flyer (PDF) explains how AARC membership is a win-win-win for everyone. NSRC members can download it and send it to potiential new members.