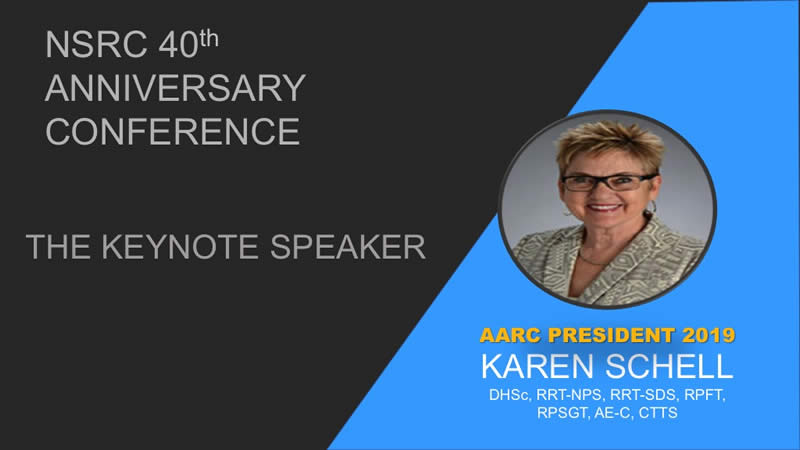 Karen Schell, 2018 President-Elect for the AARC, will be the keynote speaker for the 2019 NSRC State Conference.
Dr. Schell currently serves as a classroom and clinical instructor in the Department of Respiratory Care Education at the Kansas University Medical Center. Schell brings more than 37 years of experience to the program in patient advocacy, education, management, best practices and public relations.
Dr. Schell is instrumental in developing respiratory care in Ghana, Africa, which currently has the first Bachelor of Respiratory Therapy degree in the country. A second program will open soon. Schell has made more than 10 trips to Ghana, providing clinics, education, and community service over the last seven years.
Online registration is now open for the conference, scheduled for May 2-3 at the Lied Conference Center in Nebraska City.