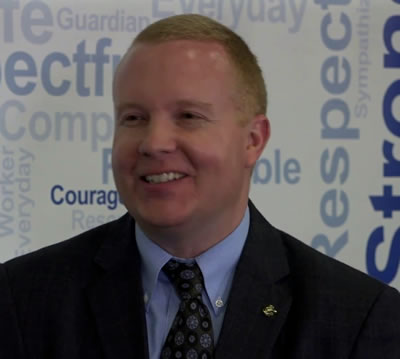 Brian Walsh, the newly elected president of the American Association for Respiratory Care (AARC), will speak at the 2017 NSRC state conference.
"His presentation will focus on quality, safety and value during his two-year term," according to Jill Sand, NSRC past president. "You are not going to want to miss his presentation."
The 2017 ​NSRC ​Great ​Plains Conference ​for ​Respiratory ​Care ​will take ​place ​April ​27-28, ​2017 ​at ​the ​Country Inn ​and Suites ​Conference ​Center located on N ​27th ​Street ​in ​Lincoln, ​NE. This ​year's ​conference ​theme ​is ​Navigating ​the Future.