06Nov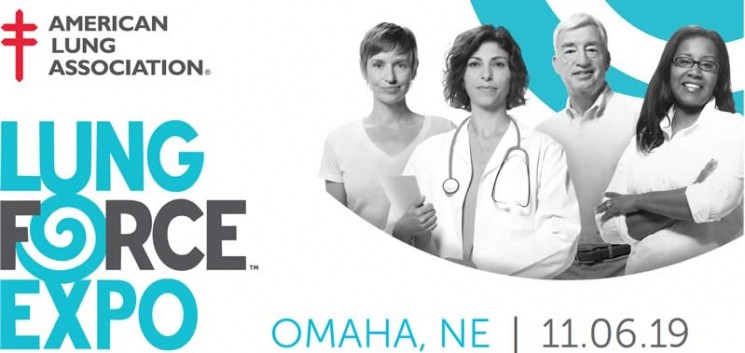 Lung Force Expo 2019
Healthcare providers are invited to join the American Lung Association in Omaha at a forum to learn about the latest in treatments, medications, resources and research in lung cancer and other lung diseases to help those living with lung disease lead healthier, active lives.
The event will be held at the Scott Conference Center. Space is limited.
Every 5 minutes, a woman in the U.S. is diagnosed with lung cancer, according to the ALA. And more than 33 million Americans suffer from lung disease.
The Professional Education Program costs $75. It includes Continuing Education Credits: 7.0 CEUs for nurses, and 6.5 CEUs for RRTs and CRTs.
Topics include Small Cell Lung Cancer, Palliative Care, E-cigarette/Vaping, Sleep Disorders & Lung Diseases, Care & Trends in Cystic Fibrosis, and more!
Two meals and a snack will be provided during the day. Parking is free.
For more information, please visit the Omaha Lung Force Expo page or call 402-502-4950.
Details

Start

Nov 06, 2019 07:00 AM (America/Chicago)

End

Nov 06, 2019 04:00 PM (America/Chicago)

Event Category
Organizer

Phone or email

402-502-4950

Website
All Events
---