02May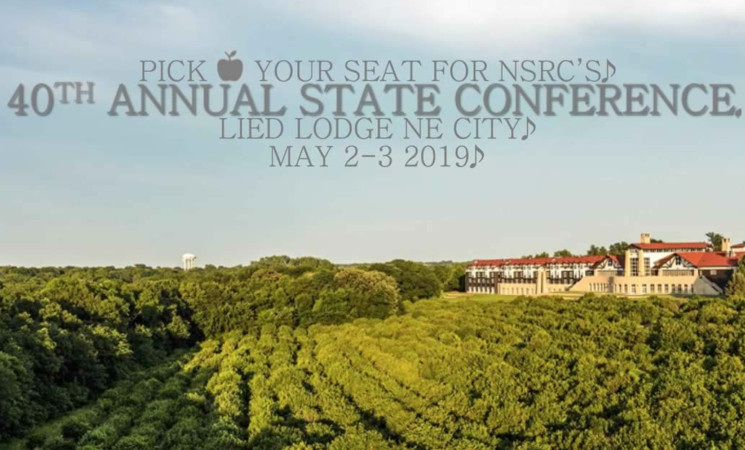 NSRC State Conference
The NSRC is planning its state conference for May 2-3, 2019. This conference will be held at the Lied Lodge in Nebraska City.
Attendees
Attendees can register here: https://regonline.com/nsrcgreatplains2019
Hotel reservations can be made by calling the Lied Lodge at 800-546-5433. Rates are: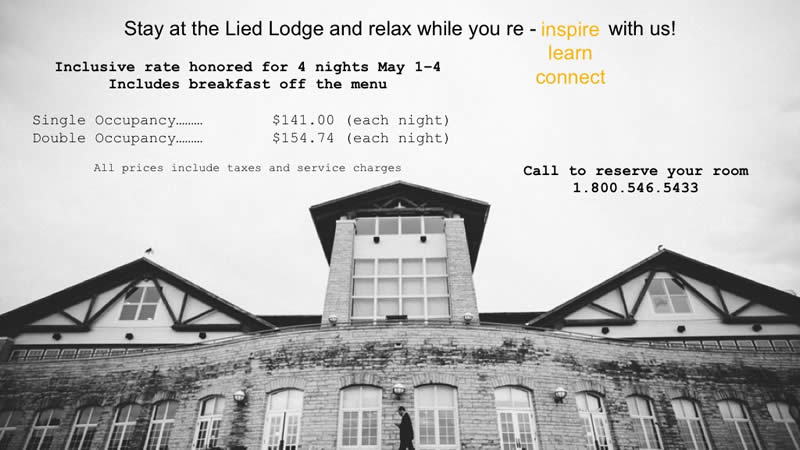 Single occupancy: $141 each night.
Double occupancy: $154.74 each night.
Rates will be honored for May 1-4. Breakfast off the menu included in the reservation. PLEASE NOTE: This discounted rate expires Monday, April 8.
The first 100 registrants will receive a free blanket to commemorate the NSRC's 40th anniversary.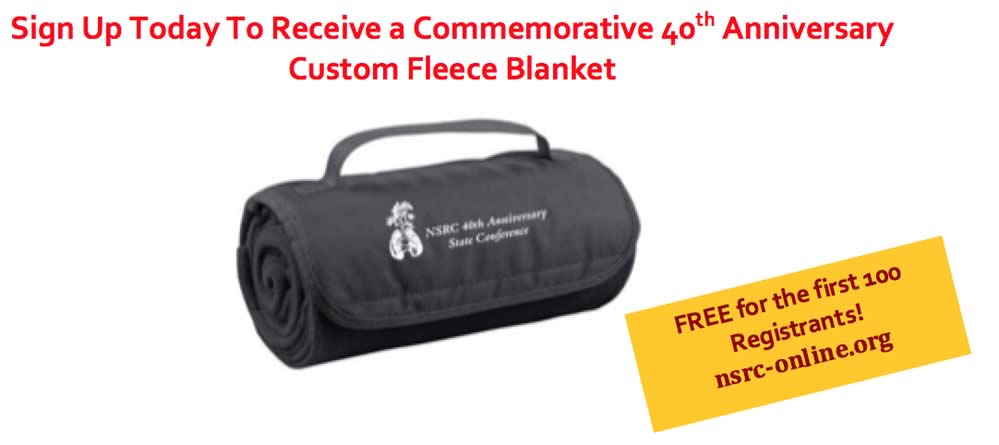 Vendors/sponsors
Vendors can register for conference booths and sponsorship opportunities here: https://www.regonline.com/2019NSRCExhibitor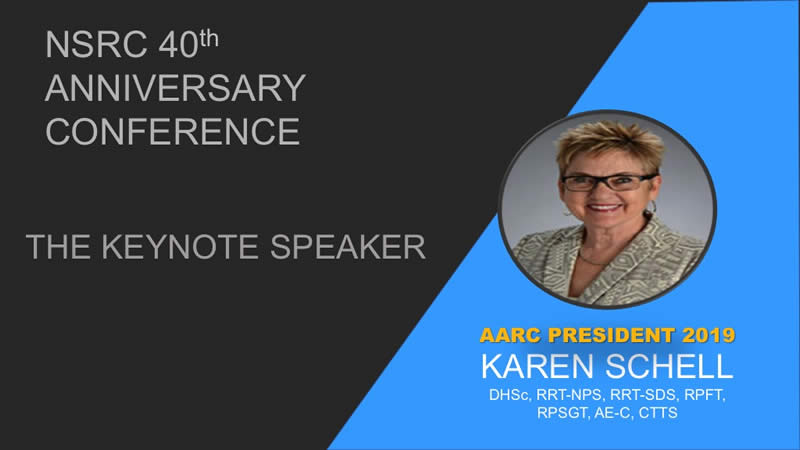 Keynote speaker
Karen Schell, 2018 President-Elect for the AARC, will be the keynote speaker for the 2019 NSRC State Conference.
Dr. Schell currently serves as a classroom and clinical instructor in the Department of Respiratory Care Education at the Kansas University Medical Center. Schell brings more than 37 years of experience to the program in patient advocacy, education, management, best practices and public relations.
Dr. Schell is instrumental in developing respiratory care in Ghana, Africa, which currently has the first Bachelor of Respiratory Therapy degree in the country. A second program will open soon. Schell has made more than 10 trips to Ghana, providing clinics, education, and community service over the last seven years.
Agenda
Here is the agenda for the conference. Click here to download a PDF version.
NSRC 2019 State Conference Agenda
Wednesday May 1
5:00 - 7:00 pm: NSRC Board Meeting. Junior Suite – Lied Lodge
7:00 pm: NSRC Social. Timber Dining Room
Thursday May 2
6:30 - 7:30 am: Registration & Breakfast
7:30 - 8:30 am: Vendor Registration & Exhibit Hall Set Up
7:40 am: Presentation of the Colors
7:45 am: NSRC Announcements. Lisa Fuchs, MHA, RRT, CTTS
7:50 am: Welcome & Introduction of Keynote Speaker. Travis Kirchner, RRT-NPS, RRT
8:00 am: Message From Your President. Karen Schell, DHSc, RRT-NPS, RRT-SDS, RPFT, RPSGT, AE-C, CTTS
9:00 am: Pediatric Acute Respiratory Distress Incidence & Epidemiology. Sidharth Mahapatra, MD, PhD, FAAP
10:00 am: Break & Exhibit Hall.
10:30 am: ECMO – An Introduction, Overview, and Basics of Utilization Adam Highley, MD.
11:30 am: Announcements of Awards & Scholarships.
12:00 pm: Lunch & Exhibit Hall.
1:00 pm Art Speaks: Visual Assessment, Interpretation, and Enhanced Interprofessional Communication. Karen Schell, DHSc, RRT-NPS, RRT-SDS, RPFT, RPSGT, AE-C, CTTS.
2:00 - 4:00 pm. Student Breakout. Darcy O'Brien-Gingrich, MPA, RRT
2:00 pm: Respiratory Management of the Brain Injury Patient along the Continuum of Care. Brooke Murtaugh, OTD, OTR/L, CBIST; and Melissa Gulizia, BS, RRT
3:00 pm: Break and Exhibit Hall
3:30 pm: Palliative Care. Cheryl Jarosz, RRT-NPS, RRT
4:30 pm: Closing Remarks Travis Kirchner, RRT-NPS, RRT
4:30 - 6:30 pm: Mangers & Decision Makers Meeting with Vendors. Exhibit Hall
7:30 - 8:30 pm: Evening Social Event at Arbor Day Farms. Sponsored by Ventec Life Systems & Hill-Rom Respiratory
9:00 - 10:30 pm Jeopardy Bowl Rosenow Conference Room
Friday May 3
6:30 - 7:30 am: Registration & Breakfast
7:45 am: Conference Opening Welcome. Travis Kirchner, RRT-NPS, RRT
8:00 am: Mindful Breathing. Julie Luzarraga, LICSW, DCSW
9:00 am: Tracheostomy Tubes and the use of Alternative Airway Devices Joe Rush, BS, RRT-NPS, RRT
10:00 am: Break
10:15 am: Idiopathic Pulmonary Fibrosis. Daniel Hershberger, MD
11:15 am: All That Wheezes is Not Asthma. Heather Thomas, MD, BA
12:15 pm: Closing remarks & evaluations
Details

Start

May 02, 2019

End

May 03, 2019

Event Category
Organizer

Contact Person

Lisa Fuchs

Phone or email

info@nsrc-online.com

Website
Venue

Phone

800-546-5433

Address

Lied Lodge, 2700 Sylvan Road Nebraska City, NE 68410

Website
All Events
---