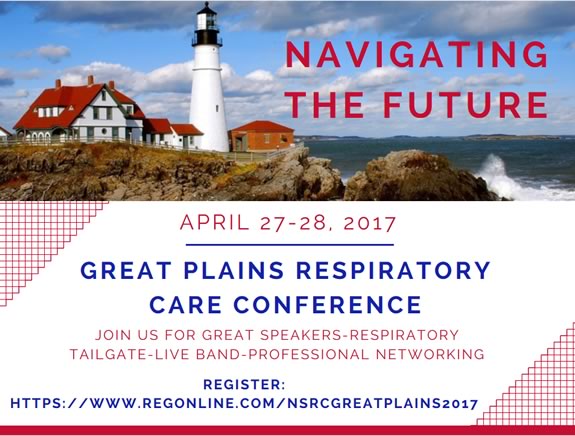 Join us April 27-28, 2017 at The Country Inn and Suites in Lincoln, NE.
The conference registration is going green with online registration. To register:
https://www.regonline.com/nsrcgreatplains2017
This year's conference will showcase an excellent lineup of presenters, including the AARC President as our keynote speaker. Attendees can also enjoy a respiratory tailgate on Wednesday evening to kick off the conference, live band on Thursday night, manager/exhibitor meet and greet, town hall meeting, exhibit hall, and professional networking with therapist across the state.
Don't forget to pre-order your 2017 NSRC Respiratory Care t-shirt for $12 when you register ($15 on-site).
Please check out the 2017 Conference Page for details on hotels, agenda and vendor registration.