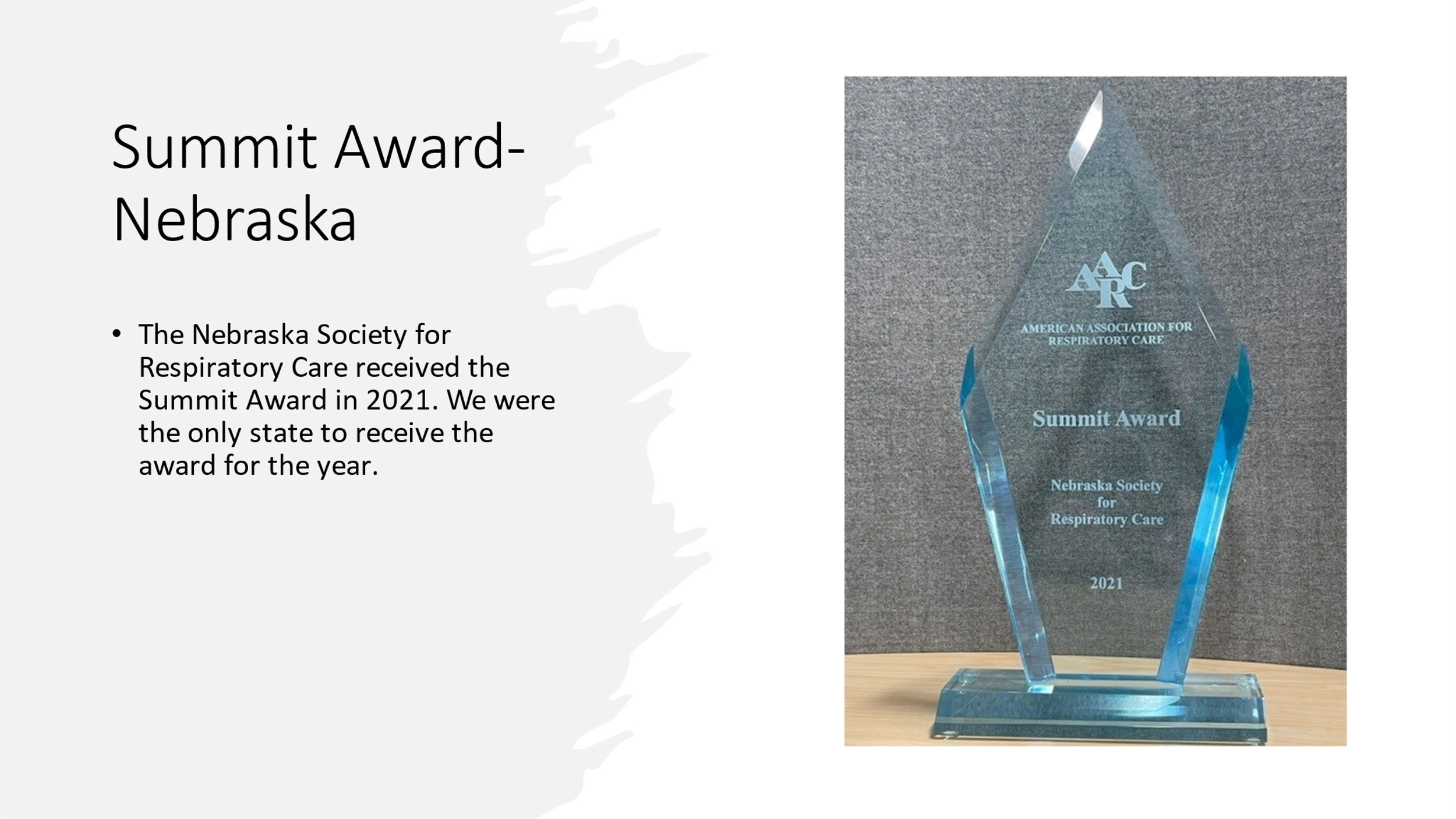 Respiratory care is the health care specialty that focuses on care and treatment of the lungs.  Persons working in this profession are known as respiratory therapists.
Respiratory therapists have extensive knowledge in heart and lung diseases and how to treat them.  The AARC has a video that shows the different areas where respiratory therapists are involved.  See the Life and Breath Video on YouTube.
In Nebraska, respiratory therapists can be found across the state in hospitals, home health agencies, sub-acute care facilities, doctor's offices, schools and universities and wherever needed to improve breathing for their patients.
Nebraska Society for Respiratory Care (NSRC) members are therapists elected by the Nebraska respiratory membership of the American Association of Respiratory Care (AARC) and the Nebraska Society of Respiratory Care.
NSRC Board Member Information
As elected individuals, the NSRC Board Member jobs are to seek and reflect the positions of the respiratory therapist in both state and national political arenas. If you are interested in running for an office on the NSRC board, please review the office requirements as well as the position policies stated in the NSRC bylaws and the NSRC Handbook. You can contact  any of the NSRC officers to discuss running for office and their experience in the role.